The History Project
The History Project is something I started a number of years ago. This was spurred-on by an attempt in trying to expand on the History of Belchamp Walter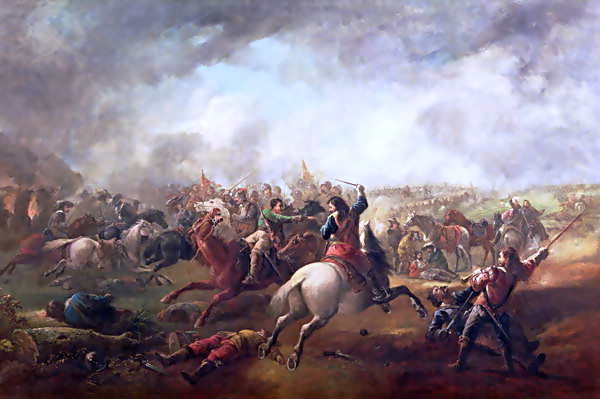 This is a part-time private project and has no commercial significance. Although the theme/subject of this project is Belchamp Walter the principle and the design could be applied to any village/town in the UK.
As I get more information posted and my pages formatted in a manner that a visitor who makes a search and finds one of my pages I am seeing more visits that I can workout what the visitor is potentially looking for.
Top
As I am a very small website (in importance of the grand scheme of the Internet) the visits that I get are from those that are pretty specific. This is where the posting of information about local history comes in. I don't want this website to be the "official" site for this information and it will always be an experiment in Web design and Search Engine Optimisation.
At the present time I am pretty happy with the site design and at least I think that you can find information related to the landing page. This has a caveat in that I still need to do a lot of work adding and customising the menus and layouts of pages.
Local Sensitivities
My efforts have seen a little sensitivity of those that live in Belchamp Walter.
Things found on Social Media and Facebook seem to be viewed in the light that they are similar to other things found there. If information is found making a "straight" Internet search then it is viewed in a different light. Findings can be found on news websites and even sites such as mine. This does not mean that they are more relevant.
With this website I have found that I can get information to appear in Internet searches. Some of this information can be misinterpreted by those that find it and there is a perception of sensitivity that I might post something about an individual that would harm their reputation in the community. As I consequence I have made efforts to ensure that certain names do not appear on my pages when they are searched.
Collateral Damage
As a consequence of my approach there is a potential of some "Collateral Damage". Seeing as I have been largly ignored in my efforts to promote the village by the creation of websites I currently have withdrawn most of my efforts.
There are a couple of areas where this is the case. The Village Hall have no interest in maintaining their website, however, when I make a search for the Hall I do find a predominance of my drone photos of the Hall and the village. These may well be taken down. Also there were plans for a supporting website for the Friends of Belchamp Walter Church (FoBWC). Given all the research that I have gathered on the Church they will be at a disadvantage when they cannot use it.
Thirdly, there is the filming that occured in May 2021, the release of the movie will inevitably generate some interest in the village. This interest remains to be seen. Certainly there have been some visits to my pages, however, I have no intention of passing anything on to interested parties unless there is something that I can benefit from myself.
This seems to generate the greatest number of "Clicks". Such a pity that the decision not to use it until it has been repaired has been ignored by the PCC and the Friends group.
Quotes from research
Ove the years I have been developing a way of denoting whether the text is my own or I have taken the text from my source and quoted it. I coined the phrase "Green Text" but this was originally misunderstood as being something to do with environmantal use of Smart Phones!
Since the adoption of the W3C.css Framework I have been using this technique:
" This is quoted material............ "
I have also refined this technique such that I can add a hyperlink to another page or the actual source on the Internet:
" This is quoted material............ The link here is to quoted.html

To do this I add an EventListener script and change the cursor.

I used this extensively on My mural page "
I have a lot of work to do here in formating pages with the new quoting scheme. The technique of quoting and its development is covered on a seperate page.
In some cases the addition of links from the text distracts from the page flow and the visitor ends up on another website and does not realise why.
The evolution of this project
This project is still one of a personal interest in the local history of Belchamp Walter. However, I see that some of the pages are being found by those who appear to have no shared interest. When I see this on pages that have no real context to the overall plan I am trying to add context.
A page in question is my page on The Tenures Abolition Act. Here there were just quotes taken from my research. What I was trying to do was to work out what was going on in Belchamp Walter in the years leading up to the Civil War and what happened after the Interregnum.
As I was saying at the top of this page the project is based on the history of Belchamp Walter, Essex - however, I think that the interface that I am developing (if it works) would be adaptable to any location. Part of this is due to the observation of the historical and genealogy websites that are to be found on the Internet.
Mobile visits and click-through
The assumption that a visit was made using a mobile device is considered with respect to how the visitor clicks-through the website or in fact just leaves not visiting any other page. This then leads to anaylsis of what menu options and links can be seen on the page. The main, or overlay menu, is always available on a mobile but the top expandable drop-down may not be seen. Also the page should have links to other relevant page near the top of the page.
I have started to add menu items on the main/overlay menu (in red if they are on the same page). As with the "Evolution" item on this page.