Belchamp Walter Folly
There is no internal room inside the Folly at Belchamp Walter.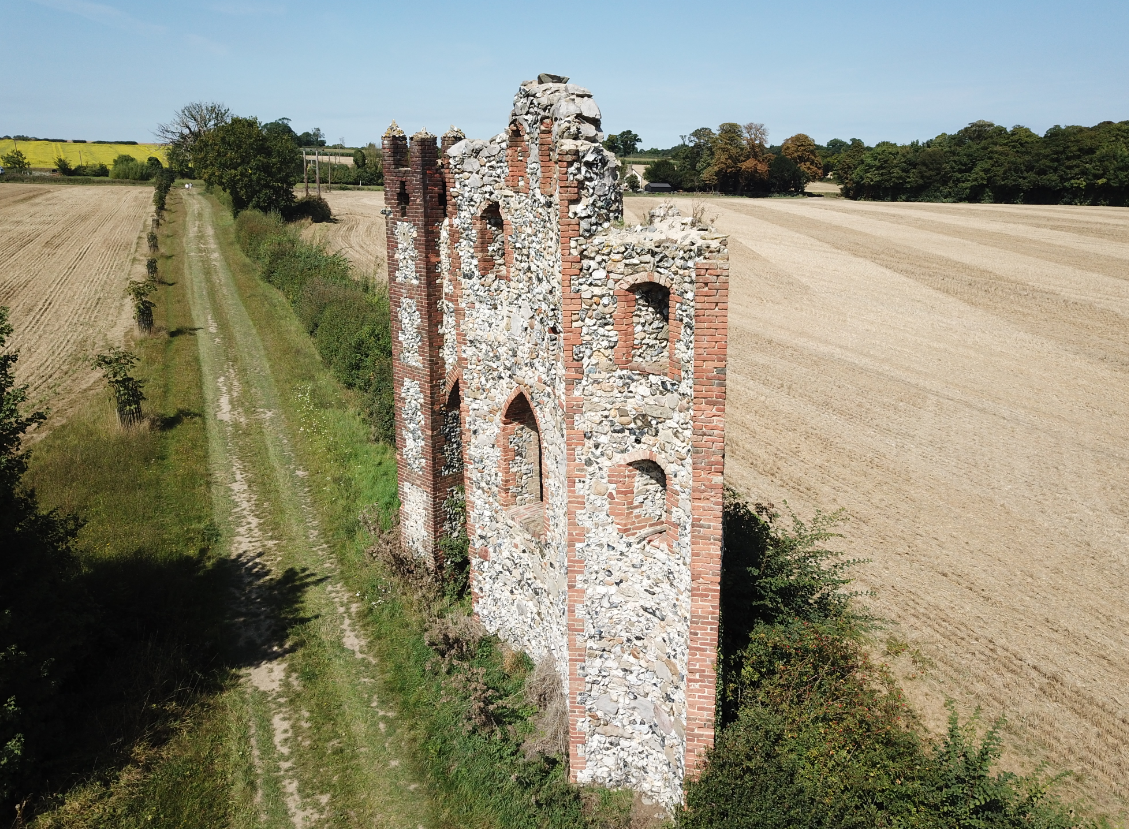 The description of the Folly that appears in cindyinsuffolk's blog is for a different structure that is within the Hall's gardens and cannot be seen unless you are within the gardens.
" Around 1871 a sham castle folly was built in the park belonging to Belchamp Hall to act as an eyecatcher from the gardens. It is a square tower-like structure of rubble and large blocks of re-used stone. The north front has a pointed arched door. Internally there is a small octagonal panelled room with domed plaster ceiling … I want one! "
The description is for a Victorian summer house that has been used as a back-drop for wedding photographs for events held at Belchamp Hall.
The as far as is known the structure is as described and there is an inscription on its facade "Fortuna Mea In Bello Campo".