Lovejoy
If you search for Belchamp Hall you will inevitably come up with a reference to Lovejoy.
Belchamp Hall was used as Felsham Hall and filming was conducted in the surrounding area of Essex and Suffolk. This page will attempt to showcase some of the locations seen in the series.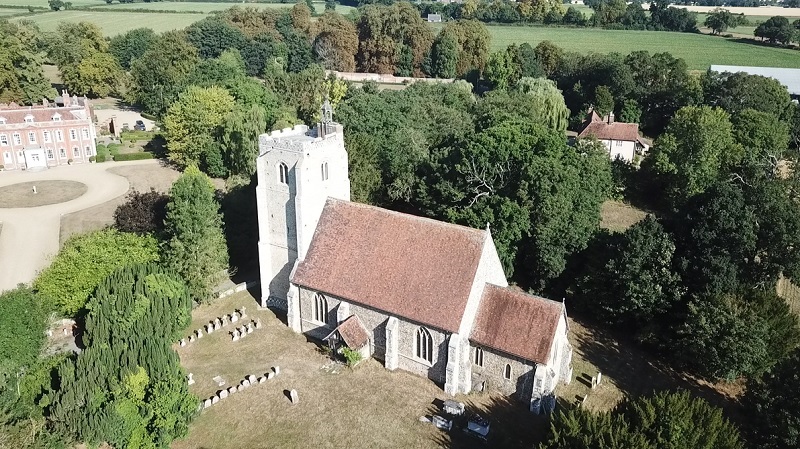 Felsham Hall
This was actually Belchamp Hall, Lovejoy's studio was the stables/coach house. Many of the Lovejoy episodes were filmed here. Lady Felsham was played by Phylis Logan and the "back story" was a love-affair between her and Lovejoy. Lady Felsham's husband was also living at the Hall and seemed to be oblivious to the liason.
Lady Felsham
Phyllis Logan - Mrs Hughes of Downton Abbey (Elsie Carson)
Lady Felsham accompanied Lovejoy on many of his adventures in the early series. She was replaced, as a love interest by Charlotte Cavendish, the owner of Cavendish Antiques.
The is a village of Cavendish nearby but as far as I know there was no Cavendish Antiques. There were many antique shops in the vicinity, including Long Melford, Clare, Coggeshall and Halstead.
Ian McShane - Lovejoy
Yhe rouge antiques dealer with his band of workers including Eric and Tinker.
Caroline Langrishe
Charlotte Cavendish
Malcolm Tierney - Charlie Gimbert
When Lord and Lady Felsham moved from the Hall it was purchased by Charlie Gimbert.
Film Location
Belchamp Hall and the Church of St. Mary's Belchamp Walter have been the location for the filming of a major UK period drama, May 2021.
Belchamp Hall was a location for the filming of the TV series Lovejoy. The May 2021 filming was nothing to do with a remake of Lovejoy.