TSOHost Gridhost Control Panel
control.gridhost.com
Having seen many Impressions finding this website I came to the conclusion that there is a confusion regarding the log-on to the TSOHost control panel. This is not surprising as I managed to confuse myself, so I thought that I would document it.
The first thing you have to do to access the Gridhost Control Panel is to log-in to the TSOHost client area: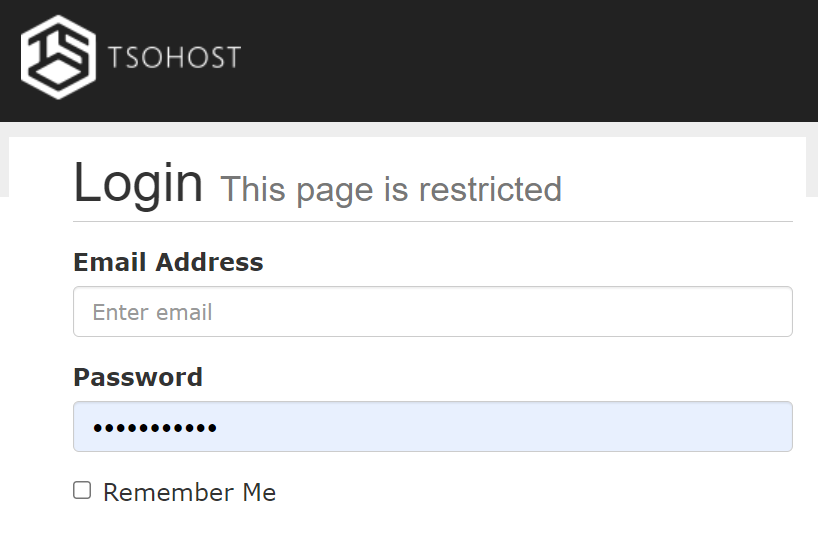 How to access the panel
This is not as obvious aas you would think as you need to click on the "Active" button after selecting the "My Services" menu option.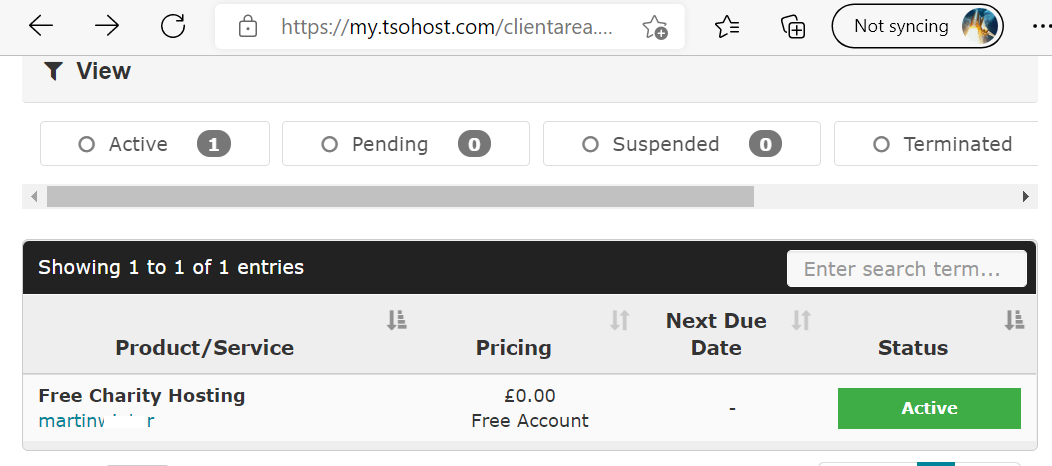 You should see the screen above. I have not made screen-shots of all the screens


The Control Panel
Finally you see the following screen: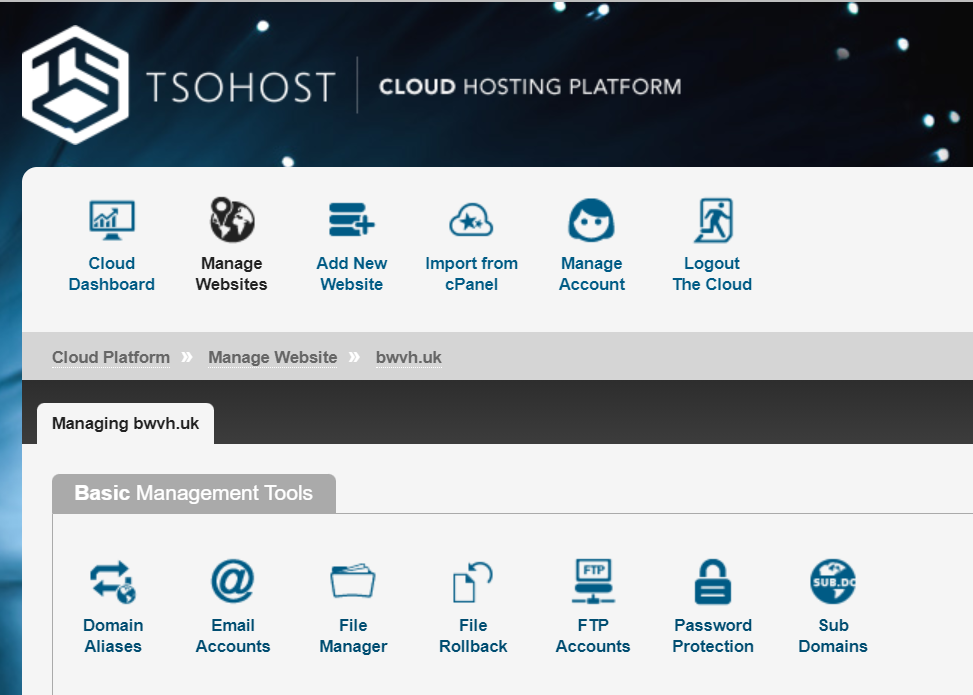 Actually you have to select "Mangage Websites"


Email Panel
Selecting "Email Accounts"