TSOHost Gridhost Control Panel
I do not recommend that you use the services of TSOHost. I have used them in the past and I have not had a good experience.
It would appear that many are having difficulty in logging into TSOHost/Gridhost to access the TSOHost configuration.
Update: My TSOHost free charity hosting seems to have terminated.
I still have a DNS only service where I can configure email.
If you are having problems with your email and TSOHost/GridHost then you may wish to consider that their servers are often blacklisted.
My recommendation is to switch to another provider - I use HostingUK.net
The information below should be treated as historical (in respct to the free hosting) as my account on the domain that I had free hosting is now just showing as a free DNS. The SSL certificate has gone with the hosting and curiously the content is still accessible on the server using the http://bwvh.uk address.
There a couple of ways that the Gridhost Control Panel can be accessed, you can enter the URL: https://control.gridhost.com or https://control.gridhost.co.uk directly or the preferred method is via the Client Area of you Hosting service. In my case this is TSOHost - many other hosting providers use the Gridhost Control Panel.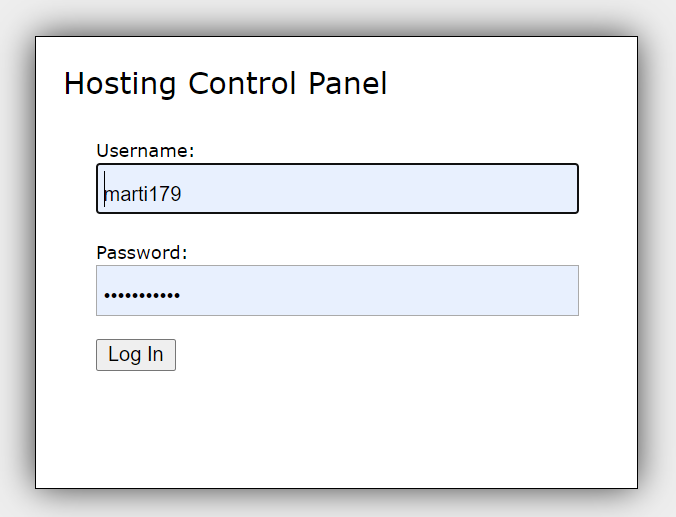 Note: the User Name and password are NOT the same as your main logon to your hosting service.
Top
Preferred Method:
The first thing you have to do to access the Gridhost Control Panel is to log-in to the TSOHost client area: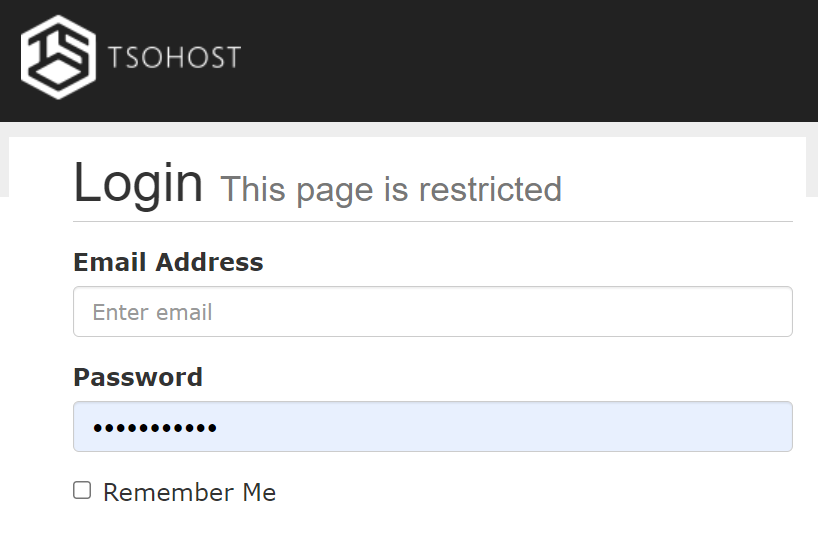 How to access the panel
This is not as obvious as you would think as you need to click on the "Active" button after selecting the "My Services" menu option.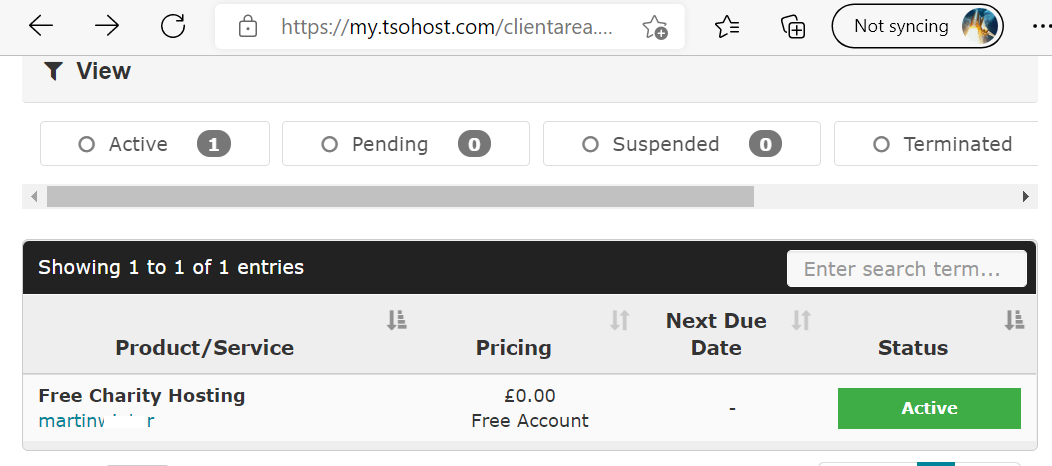 You should see the screen above. I have not made screen-shots of all the screens. Also, by using this preferred method you will not see the logon dialog shown at the top of this page.
The Control Panel
Finally you see the following screen: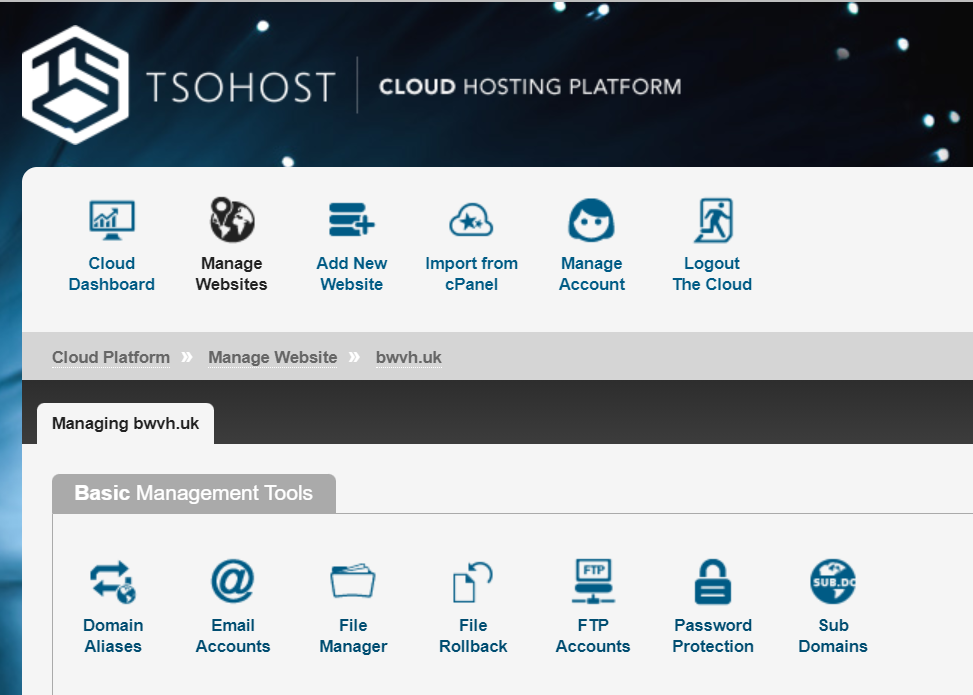 Actually you have to select "Mangage Websites"
Email Panel
Selecting "Email Accounts"