Belchamp Walter Village Hall
If you are reading this page and you actually want to visit the Village Hall website(s) please follow the link below.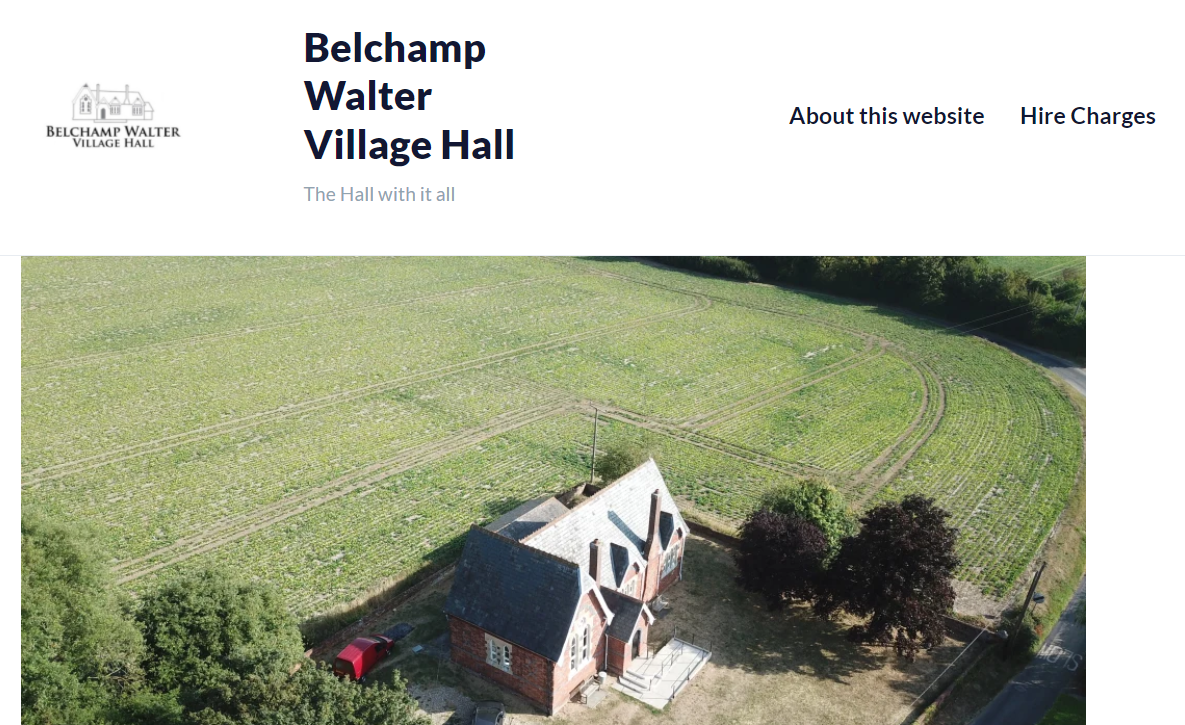 Drone Photography on the Belchamp Walter Village Hall website
Where this exists, the photographs and videos were taken by tempusfugit.me.uk
The ariel photograph that was on the main page of the Village Hall website was responsible for the interest from a major film maker.
Village Hall Website Designer
If you are looking for a designer then you may be interested to see what I have done with the tempusfugit.me.uk website (this website).
The Village Hall website is not currently being mantained as a Wordpress site and the alternative design has been put on hold until further notice.
Partly due to the Covid crisis and the fact that not a whole lot was going on at the Village Hall, the Wordpress website has not progressed in the way that I would have liked. My original plan was to re-write the site not using Wordpress, see the second link below. There is far more content on my non-Wordpress site, bwvh.uk.