Custom Email addresses for domain
This is something that you may want to do for a Parish Councillor or for a specific event, such as a flim night or other event in your community.
In any case you will want to have a contact email address for your website. An address that is different from your regular email.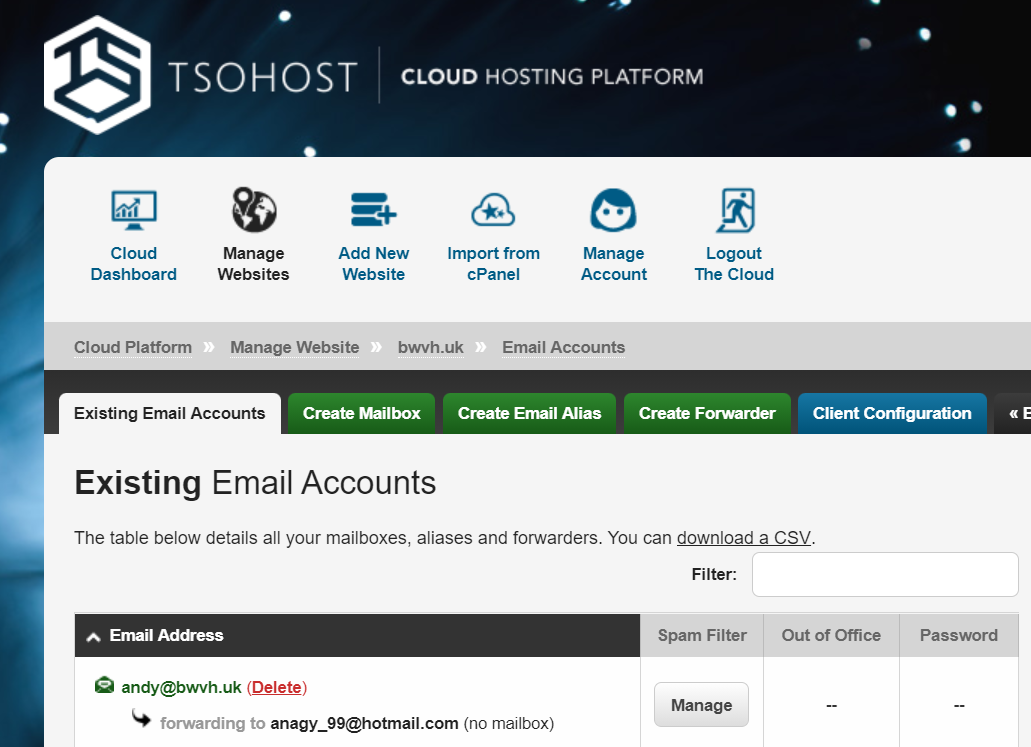 Top
I have configured email addresses for prospective use by the Village Hall and its committee members. The screen-shot above shows the TSOHost email configuration screen for the hosting of BWVH.uk - This experiment was less than successful. This was due to a number of factors, the major of which was that the TSO servers (or rather those that GridHost use) had been blacklisted by Microsoft.
Sadly the reasons behind the blacklisting is that emails have been compromised by possible lack of due dilligence on the part of webmasters like me who have allowed rogue PHP scripts to be injected with spam. After an investigation into Spam Suppression techniques